Premium Oil Shock Absorbers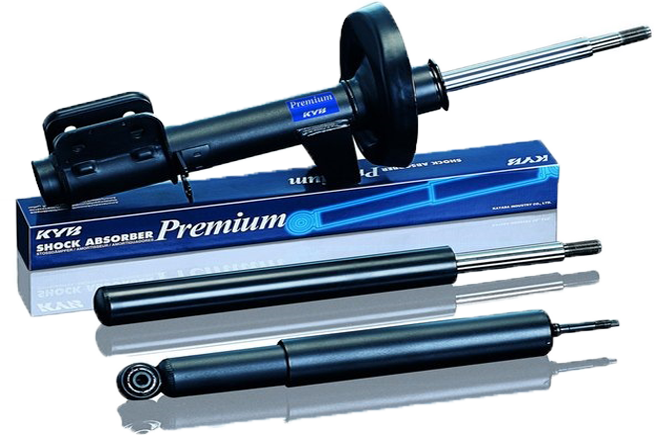 Oil shock absorbers, struts and cartridges for all makes of cars and LCVs
Premium is specially designed to compensate for the accumulated wear and tear on other parts of the suspension system. Therefore, it will provide a better ride and better steering. Because it is factory assembled and factory exact, your customers can expect its built-in performance features to consistently deliver better-than-new road control and riding comfort.
Economical replacement for OE
Three stage dual valving
Multi lip oil seal
Teflon coated piston valve
Hard chromed piston rod
When should shock absorbers be replaced?
KYB recommends checking shock absorbers every 20,000km and replacing them after 80,000km.
Shock absorbers should always be replaced in pairs.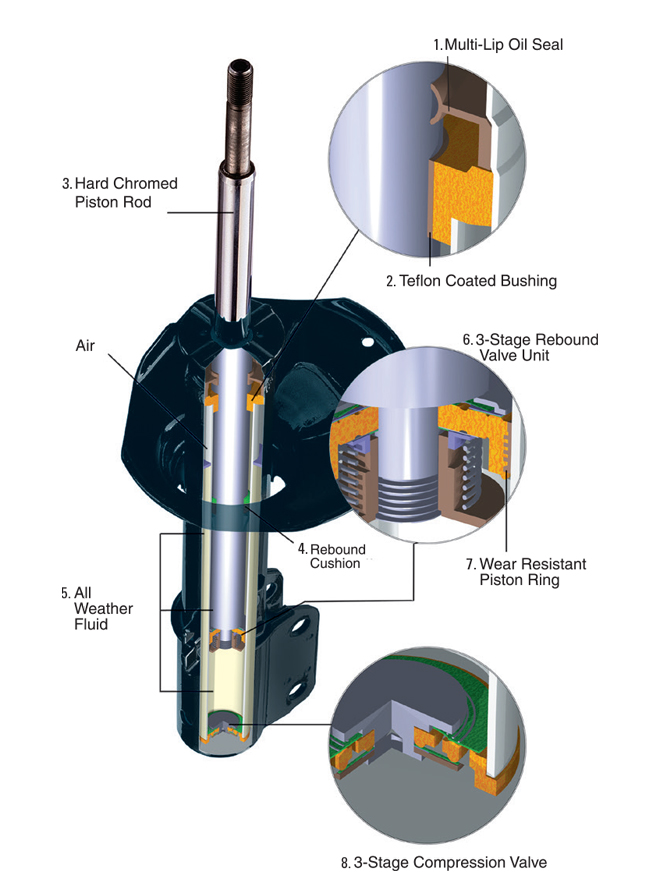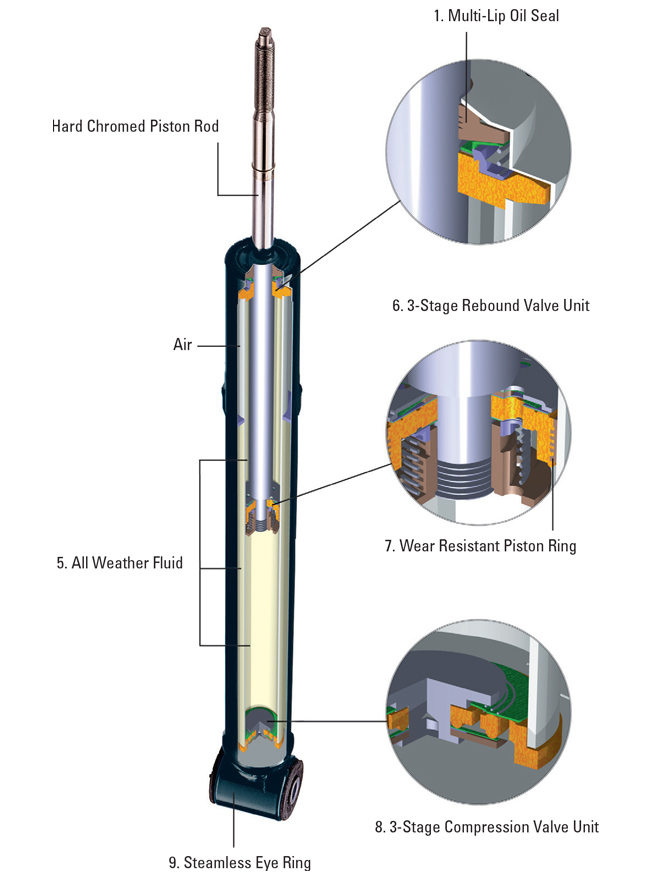 PREMIUM
SHOCK ABSORBERS
440000 SERIES

PREMIUM
STRUTS
630000 SERIES

PREMIUM
STRUT CARTRIDGES
660000 SERIES
Location
PO Box 8156,
Elandsfontein, 1406
Email
customer_info@ngkntk.co.za