Excel-G Gas Shock Absorbers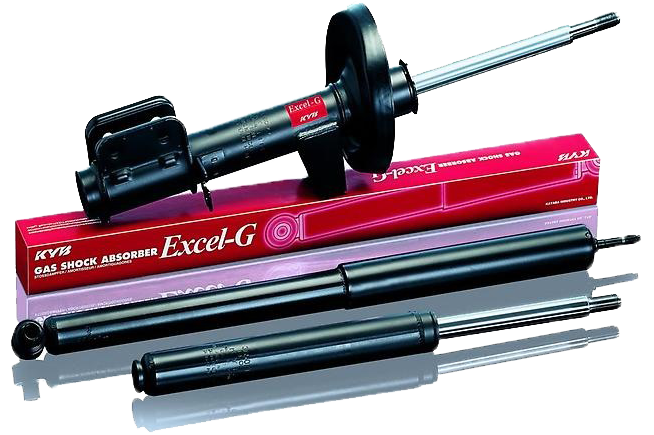 Twin tube gas shock absorbers, struts and cartridges for all makes of cars and LCVs
Our patented valving and the use of pressurised nitrogen gas in the Excel-G range will restore riding comfort and at the same time dramatically reduce the aeration or foaming that commonly occurs in other shock absorbers.
Restores OE performance
One way anti-foaming valve reduces foaming and performance fade
Three stage dual valving
Teflon coated piston valve
Seamless inner cylinder and eye ring, no leaks
Bonded bushings and sleeves
Hard chromed piston rod
When should shock absorbers be replaced?
KYB recommends checking shock absorbers every 20,000km and replacing them after 80,000km. 
Shock absorbers should always be replaced in pairs.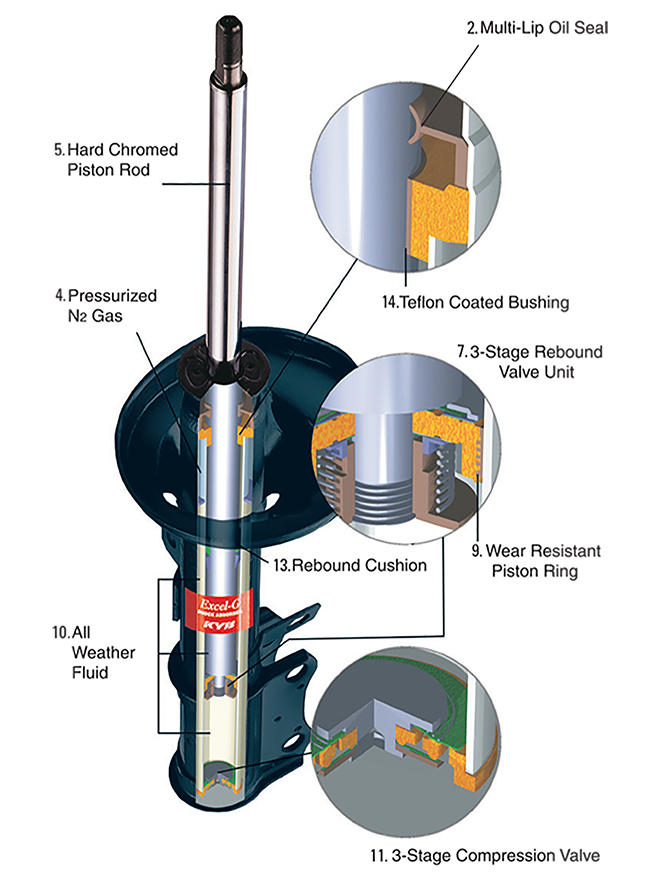 EXCEL-G
SHOCK ABSORBERS
340000 SERIES

EXCEL-G
STRUTS
330000 SERIES

EXCEL-G
STRUT CARTRIDGES
360000 SERIES
Location
PO Box 8156,
Elandsfontein, 1406
Email
customer_info@ngkntk.co.za